Cameron Diaz and Alex Rodriguez broken relationship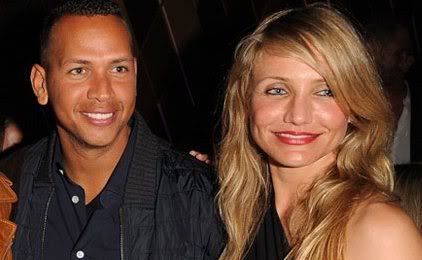 Actress Cameron Diaz and star baseball Alex Rodriguez New York Yankees ended their relationship, People magazine reported today.
"They broke a few days ago. He cut. However, they have broken and have reconciled several times, so I do not know if it is definitive," said the publication quoted a friend of the couple.
Diaz, 38, and Rodriguez, 35, had been together since last year and, although they had tried to keep the relationship secret, were seen out together at the end of last Superbowl in Dallas in February, and a recent trip to Mexico.
A Rodriguez, one of the highest paid players in the U.S. Baseball League, and recently divorced, he hadromantically linked to Madonna, before starting with Diaz.
For his part, Diaz, who has just presented the comedy "Bad Teacher", had been partners for several years, the singer Justin Timberlake.
---
---